---
Fast Grocery Retail – The Growth of Smaller Footprint and Micro-Shopping Food Models (Part II)
- Nov. 12, 2018
Millions of small, family-operated retailers known as nanostores are the main source of consumer-packaged goods (CPG) for many consumers in Africa, Asia and Latin America. In China, nanostores have managed to compete successfully with larger retailers. Many large Fast Moving Consumer Goods (FMCG) manufacturers and distributors such as Unilever, P&G, Nestlé, struggle with how to efficiently supply thousands of nanostores that are typically found in large cities of developing countries. They sell hundreds of SKUs with at most a couple of options offered per category in smaller, affordable and mixed presentations. These mom-and-pop outlets and kiosks have thrived by offering affordability as well as the right mix of items and convenience, and by gaining the trust of their customers. We believe that modern nanostores, along with the continued growth of c-stores, will become increasingly integrated into digitized e-commerce supply chain channels here in North America, thanks to continuous technological investments and disruptive business models. They will be driven by four trends: high-performance operations, frictionless retailing, disruptive e-commerce, and corporate social responsibility. Smaller footprint food models will help mitigate congestion and pollution, support social programs that improve the health and wellness of lower income consumers, and function as important community hubs.
"Limited infrastructure, traffic congestion, and arcane city planning and regulations are some of the problems that disrupt last-mile operations. The fragmentation of demand, spurred by the dramatic growth in e-commerce, adds another layer of complexity." Mattias Winkenbach, Director, MIT Megacity Lab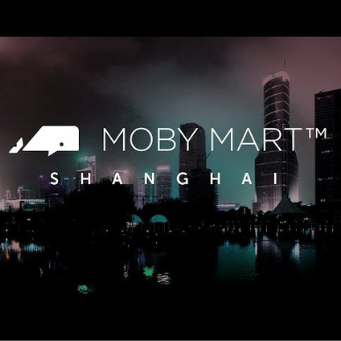 By Lulu Chang  July 6, 2017
The megacity version, whether an expanded nanostore, c-store or fully automated self-serve kiosk, is driven by consumer choice, convenience, mobility and efficiency, especially in logistics while helping to solve the last-mile problem for urban density (megacities). Trust, high quality, lower prices with the right product mix plus the addition of e-commerce with parcels and e-grocery creates a win-win for both business and consumers alike. Compressing delivery times, inventory turn-over lead times, e-commerce fulfilment and grab & go amenities demands high-performance operations and optimized data tools. The data exists to make this happen: popular purchases with individual consumers' preferences and purchase history (personalization); frequency and location (mobility + geospatial tools); preferred delivery schedules, willingness to pay for delivery (expedited, next best); hyper-localized – all these data points could feed into an analytical model that dictates which products each small truck, electric vehicle or cargo bicycle should carry.
Building the Right Foundation First to Last Foot Matters for Automated Grocery Retail Solutions 
It's increasingly clear which processes enable the best customer experience in an omni-channel retail world. A highly focused value proposition involves fixing the supply chain with network upgrades and digitization, last mile optimization, a smaller footprint and localized store, and a frictionless customer-centric process, otherwise called "great customer service" with personalized systems. Last Mile profitability remains highly dependent on three key factors: (1) the transportation provider's route density — how many packages can be delivered on a given delivery run, (2) the drop or load size — how many packages or items are delivered (or picked-up) at each stop and (3) logistics of the fresh and cool supply chain. The automated transportation aggregator factor, including automated parcel and food lockers as well as curbside delivery points, offers a model that represents the needed balance between technology and investment. The high costs (CAPEX) of robotic automation and order fulfilment with the super-warehouse and dark store model, critical for scale with the largest merchants (Walmart, Kroger etc.), point to 2-3x costs, compared to a technology-enhanced practical model (OPEX) focused on labour, transportation efficiency, supply chain analytics and inventory saving potentials with store fulfilment to BOPIS, click & collect curbside drive-through and out-of-home networks, including automated lockers and Lockers-as-a-Service (LaaS), adding up to total cost reductions and operations efficiency.
Focusing on Customer Services: thinking strategically and critically about the Digital C-Store as a Fast-Grocery Lab for new small footprint proof of concept online grocery business, pickup and delivery models 
A smaller footprint store or c-store is a model that will best provide a single value chain for online, offline, logistics and data for business ontology, proof of concept models, formal analysis and performance enhancements. A c-store allows for flexibility and adaptive operational processes using a proof of concept methodology for online and pickup models. 
One c-store focuses only on well-being with fresh, organic and healthy categories including farm fresh local produce catering to upscale condo dwellers. While another c-store plays to fast convenience with ready-to-eat/-heat meals, sandwiches, drinks, and other quick food fixes for time strapped urbanites choosing the Grab and Go model. Another one focuses on must-have items and CPG with milk, eggs, bread, toilet-paper and other staples. What about the growth of online pharmacy with dedicated c-stores to pick up your prescription drugs on the go (a 360 billion-dollar industry in the US). The operational controls allow for a focused experiment which will provide the best results, data distribution, customer experience and performance enhancements for online grocery.
Automate: in-store and micro-fulfilment locations to build store profits, sales and supply chain efficiencies
Automating in-store picking is becoming the norm and standard for online grocery. Together with micro-fulfilment centres and transportation controls, they combine to generate additional market sales, focused market gains (e.g. new channels for CPG and convenience products), freshness (inventory control) and speed to market. Urban density along with smaller stores and c-stores is the best test for profitability, personalization, growth, great customer experience, logistics and customer data. Taking control of transportation and delivery channels can bring immediate operational savings, more control, and an increase in profit margin. The physical flows are critical compared to disruptive technology.
Online Strategy: needs to have an impact on sales aligning growth with consumer data, optimizing tools and working towards an integrated platform
The core focus, at least in the short term, is to optimize processes and systems to ensure a growth strategy that clearly differentiates your grocery ecommerce model.  The fundamental principle of omni-channel is one that (at least in theory) unifies the customer experience, integrates supply chains and simplifies the online/off-line retail technology challenges. The transition to a smaller footprint store, to store-driven experiences, speed to market and time to convenience (such as Food on Demand) for the consumer dictates the next level of what clicks, what shopping dynamics need to change in the evolving platform of fast online grocery.
How does Location matter
The more geographically concentrated the market, the more efficient the distribution system. It's easier to drive economies of scale. There are also the highest real estate costs in urban environments, thus a small footprint store or c-store is an ideal model. The density locations will test operations and benchmarks provide profitability, channel growth and process optimization with inventory, pricing and categories.
Location (with geospatial tools, AI and business analytics) includes measuring the attribution of inventory placement to increased sales; lead times between network design building (internal or out-sourced) and fulfilment variables (merchandising, discounts, product changes, seasonality, customer changes). The higher density, tighter controls such as the increased inventory control with the focus on core categories with c-stores, defines efficiency and helps to build an agile platform.
Why store footprint shrinkage?  Geospatial analysis, fast retail, real-estate development and sustainable urban planning demand it!
Conclusion: Better Community Living through C-Stores
Micro-shopping and fast pickup counters are not what retailers typically strive for, which should be longer trips, but when shoppers have mobile phones at their fingertips, this means to shop wherever and however they want, food merchants are forced to support new models. However, smart merchants can find advantages in the micro-trips, from more efficient store formats and smaller locations, faster pick up options with automated lockers, focused product categories, to improved targeted marketing and customer convenience.
New agile systems with speed, convenience & efficiency are defined by the following business processes. They are part of the growing ecommerce, digital and supply chain services to establish criteria for conceptual models and performance. C-stores help the transition to an agile and evolving logistics model by utilizing peer-to-peer physical assets, inventory optimization flows and transportation integration.
1.    Distributed logistics & density models with the Goal: drive economies of scale
2.    Close to Small Store/C-store, hyper-local with the Goal: drive closer to your customers
3.    Focus on Out of home pickup points (ALS, PUDO, C-Store networks) with the Goal: drive shorter demand delivery times and customer services
4.    Omni-channel digital – data collection and distribution alignment with the Goal: adapt fast to market conditions, inventory management, locations and geospatial analytics
5.    Inventory Proximity – Alignment of data distribution for real-time optimization with physical inventory proximity distribution with needed inventory availability for dynamic buying behaviours is key. Goal: combining virtual, physical and also dark (super-warehouse) stores
6.    Location – Footprint and SKU optimization with service-focused micro store and micro shopping concept to define different economics, site-specific location and inventory requirements
7. Brand re-engineering around great customer experiences, not a watered-down experience or "baby-brand" but more evolved, heightened, frictionless, seamless super-charged experience or "super-convenience brand"
About OMNION Inc.
"It's clear we're talking about the consumer-driven, constantly changing world and its ongoing transformation of retail" Chris Westra notes (CEO). "The technological foundation is not just about capital 'D' disruption, the dawn of a new era of automation with grocery robots picking orders for customers in super-sized dark warehouses, but a combination of the highest quality selection of both fresh and shelf-stable products personalized for the consumer, hand-picked by professionals in-store and with micro-fulfilment locations, that are optimized logistically throughout, with customer-centric experiences, visibility and transparency, for the speed to market, from farm to table. We call this the customer-centric MyLocker™ concept, with "1st foot (picking) to last foot (picking-up)", a better customer experience and ultimate convenience since our lockers bag sales!"