---
Mighty Oaks Sponsors Langford Aboriginal Day Festival
Elder Matias - May 17, 2016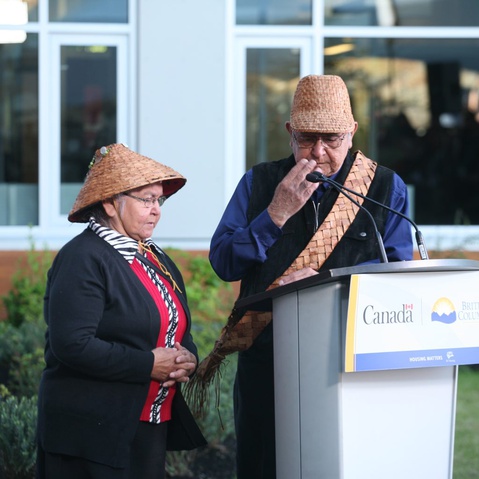 Mighty Oaks is pleased to be a sponsor of the M'akola Langford Aboriginal Day 2016
Mighty Oaks has been supporting the technology needs of M'akola Housing Societies for over a decade.  We have been pleased to have been there from the very beginning and continued to meet the needs as they built out and operating housing across Costal and Norther BC.  
After the Grand Opening of M;akola newest building at 550 Goldstream Avenue the festivities transitioned into Langford Aboriginal Day Festival.
Throughout the day nearly 600 people come and celebrate with us including representatives from 10 First Nations, elementary and middle schools, our tenants, stakeholders, partners and members of our community.
The grand opening was celebrated with Chiefs, Councillors, Speakers, Blessers and Elders as well as representatives from BC Housing, CMHC, AHMA and the City of Langford.
Chris Westra, Mighty Oaks Partnership Development  Director attended on behalf of Mighty Oaks.