---
Smart Exchange Pilot St Paul's MN
- Sept. 20, 2019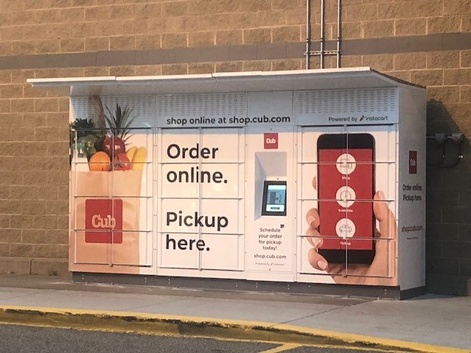 Cub Pilots Smart Exchange in the mid-west.   Cub selected the Hussmann Smart Exchange locker solutions powered by Mighty Oaks software to be integrated into it's online offering.  The solution deployed by Instacart  allows Cub customers through Instacart to purchase orders online and have orders picked up from a smart locker located just outside the store.  
Five stores in the St. Paul's area were selected for the pilot.  
Through a full integration between Instacart and Mighty Oaks locker control software Cub was able to offer a seamless solution.  
One of the first installations of Smart Exchange outdoors in a region of the US that observes wide temperature swings through the year.