---
The Reimagined Connected Business Process: Customer Experience, Last Mile and the Digital Imperative
- May 14, 2018
"It's a fundamental principle that the consumer (human) side is the single most important factor in deciding on a flexible, dynamic infrastructure for omnichannel strategy, execution, fulfilment and last-mile optimization."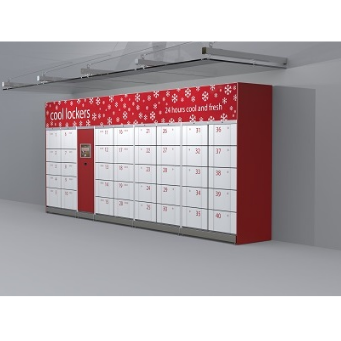 A change in thinking allows for new results. With a new mindset adopting priorities centered around new service behaviours for the customer journey, business is now laser focused on convenience with cost-effective and efficient last mile solutions. Convenience means increasing consumer choices and flexibility to best meet their expectations, needs and wants, as the balance of consumers switch from "in store" buying to online. The transition is from brand-controlled ways of engagement with consumers to customer-controlled and mobility-driven engagement with the retailer, with consumers driving the way they want to purchase goods including picking up online purchases when and how they want. With the surge and increase in ecommerce growth, it is reasonable to anticipate a significant realignment in both the scope and boundaries of last mile solutions, as well as innovation within emerging digital practices. We need to utilize a "learn by doing" approach.
"All models are wrong; some are useful." Albert Einstein
It's a fundamental principle that the consumer (human) side is the single most important factor in deciding on a flexible, dynamic infrastructure for omnichannel strategy, execution, fulfilment and last-mile optimization. In other words, customer first is at the centre for a new connected model. Customer needs and experience (CX) flows are at the heart of new systems, managing both information and logistics integration. Consumer expectations and trust are largely driven by mobility with its personalized moments of where/when to both shop and accept delivery. CX will help define the last mile fulfilment and connection to key operational uses in the supply value chain. In addition, these channels and linkages with connected devices between demand locations or points of consumer convenience (POCC) and products, help define the way to a reimagined and connected business model.
There are growing data sets of connected devices (or endpoints) to accommodate ecommerce growth with IoT type applications such as density, fuel, CO2, RFID, and waste monitoring along with IT applications such as mobility, security, e-commerce, POS, CRM, backend databases, digital signage and physical environments. With bigger data sets for machine learning, a Cloud Platform could have a giant ecosystem of logistics providers, endpoints and transportation connectivity, reporting generators, analytics and backend for all this database activity. This new reimagined business model will include supply chains and operational service platforms bundling consumer and omnichannel connectivity services. The smart data engine for this model needs to clearly accommodate the ecommerce effects on production and manufacturing, physical stores, pollution, congestion, with sustainable values for the health of humans and planet.
The emerging process brings into context a correlation of consumer and fulfilment positions, defined by customer experience, visibility and supply chain value. The logistics process flexibility is focused on knowing your customer. This is a core concept. The process will also quantitatively demonstrate the application of automated locker systems (ALS) for last mile fulfilment in the online grocery and retail market. The prescriptive framework involves several significant benefits including being delivery agnostic, a reduction in downstream costs (both labor and transportation), route optimization and management, visibility and smart technology to reduce waste and enhance sustainability. We can confirm this connected strategy through geographical densities, variability of labor, market demand (pull) and tactical ground transportation. Smart information portals are embedded at each stage for the continuous benchmarking of quality, value and demand-fulfilment improvements that champion the customer first principle. This digital imperative provides a lean model for demand driven supply chains and consequently a customer experience production system (CEPS) that both builds loyalty and differentiates your business.
This agile, disruptive approach to growth starts with Why and an alignment to a transformative digital vision by betting on new consumer service behaviours. Innovation, defined as a set of core learning and implementation capabilities, is at the heart of the approach that measures fast experiential attempts to differentiate customer success, with its own data inputs and metrics. It's important to consider new data flows including machine learning analytics using ALS. Data inputs include consumer purchasing habits, delivery visibility, linkages between demand lockers and products that help define consumer and inventory positioning, and mobile locations. The digital transformation justification is found in new technologies and data rather than any formula of ROI and conventional business case. ALS are prescriptive drivers for new and better data input models providing business predictability in the big data field transforming retail.
Consumers are increasingly demanding convenience and control in all elements of their buying needs, particularly with their online experiences. Omnichannel retailers are looking at many different options to build competitive advantages through developing customer loyalty with each experience. Consumers expect frictionless experiences during ordering activities, they want to pick up in store or at a location best suited to their paths of travel, focused on their convenience and control. An Automated Locker System (ALS) is a key consideration helping to achieve customer expectations with a logistics communication framework for any e-commerce business. Essentially, the automated locker is part of customer acquisition costs and a well-defined vehicle for acquisition and engagement. Furthermore, ALS provides new trading channels for commerce providing a clear value proposition. ALS and Online determine a single cost-effective and consolidated logistics system.