---
Consumer Electronics Show 2017
- May 15, 2017
CES 2017 - Tech and the Food Supply Chain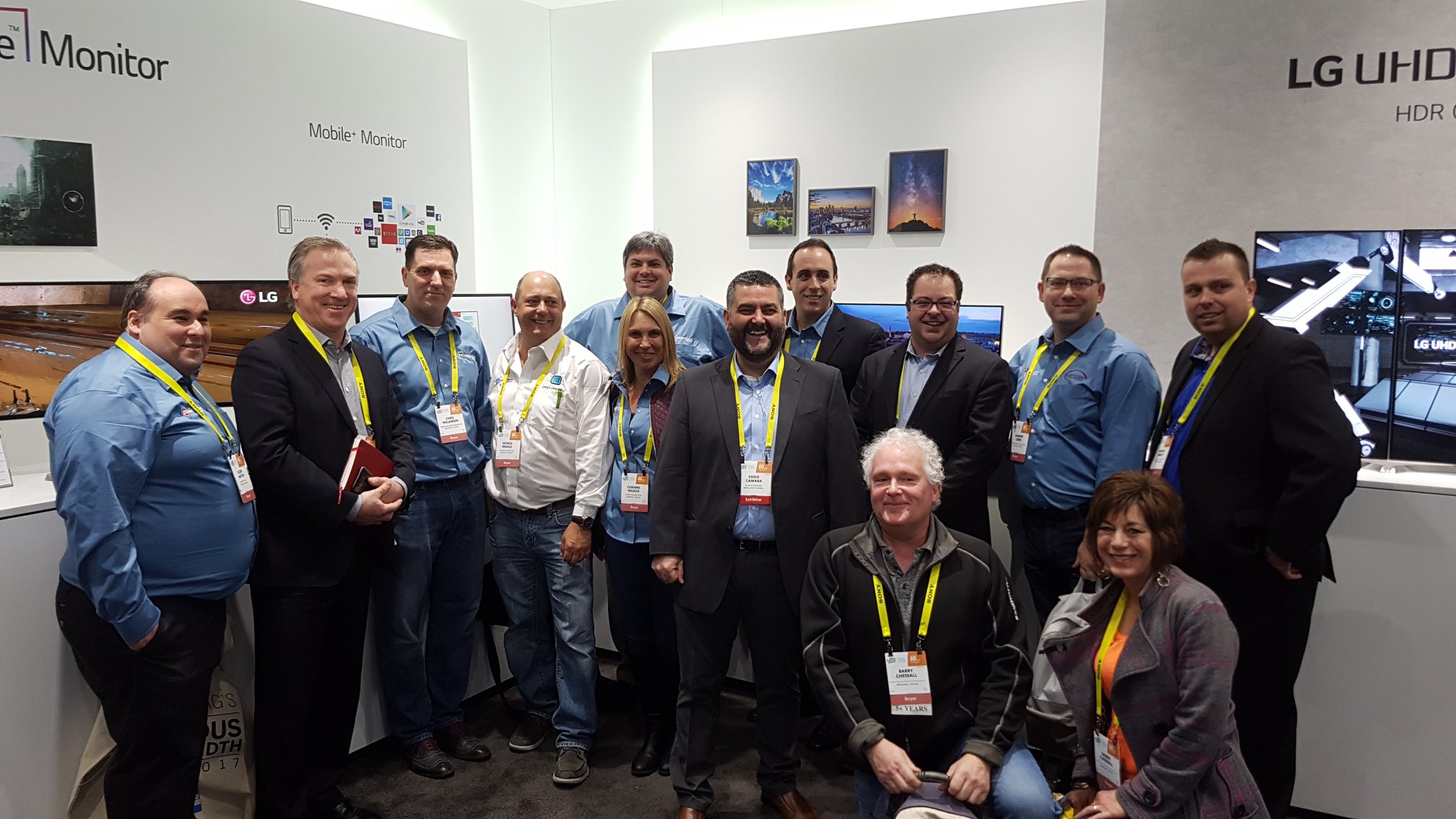 Mighty Oaks with Millenium Micro at CES 2017 Las Vegas.
The Consumer Electronics Show (CES 2017) is being held this week. This is the event to watch for new innovation entering the market.  At the start of 2017, like many of my peers we'll be gathering in Las Vegas for CES 2017. Instead of offering predictions for the coming year, I am going to share some thoughts on what I am looking to learn from this event. Mighty Oaks has always built solutions within an eco-system, we take our own property technology combined with partner technology to create innovation for our customers.  CES is the venue to search out new partners and technology that can enhance the offering we provide.
Grocery E-commerce
Over the past two years a key focus for us has been helping grocery retailers enter the omni-channel world. Creating online solutions that augments and enhances the in-store experience. AI based shopper tracking solutions such as the Amazon Go store may have captured media attention at the tail end of 2016, but it not quite ready for prime time. Where we are likely to see more practical innovation in the coming year is AI and analytics that better understand product ingredients, health and nutrition to help customers make more informed decisions.  We have started working on increasing our capabilities in this direciton and are looking to see how to make this transformational.
Last-Mile and First-Mile
Delivery lockers are expected to be a major advancement in North America over the coming year with the shift to online we expect this to address the need for secure and low-cost delivery to consumers. In 2016 we entered into an agreement with the leading manufacture of refrigerated and room-temperature lockers to combine this technology with our software and deliver a compelling last mile solution in the Canadian and US market through our OMNION subsidiary. At CES we are going to be looking for the technology that can go the next step and compliment what we have to drive down the cost of consumer delivery while enhancing the consumer experience.  
Personal Assistant
AI tools such as Amazon Echo when combined with the connected automated home have the potential to deliver the utopia future you see in science fiction movies. Still not certain the average family is ready to invest in rewiring their home around this technology. However, I am certain there will be new products hitting the market to make it possible. Still a work in process and likely a few years out.  However, I am going to be looking for those small incremental changes, that can be deployed now, that are cost-effective, and where the average consumer will potentially adopt.
Food Waste
At Mighty Oaks reducing food waste has been one of the key side-effects we have envisioned our technology having. From the software we have for food safety to improving logistics and enhancing the consumer experience, it is all about delivering fresh safe healthy food to consumers and reducing waste along the way. 
There has been a lot of discussion about IoT over the past year. This is one area where there is significant potential for new emerging IoT technology to provide the correct data to make optimal decisions within the supply chain. We are on the hunt at CES for the sensors and gear that is going to be provide for better tracking and monitoring to improve compliance and reduce waste. The large national and international players in the industry have made significant inroads, we are looking to find the technology that helps the mid-size manufactures, distributors and retailers gain the same benefits. IoT is certain to be playing an even more significant role in such a solution.
Lets Talk Innovation
Are you attending CES, and interested in exploring further how we can potentially collaborate to meet the needs of our common customers? Let's talk.