---
E-Grocery Micrologistics: re-thinking delivery and fulfillment landscapes
- Dec. 2, 2019
E-Grocery Micrologistics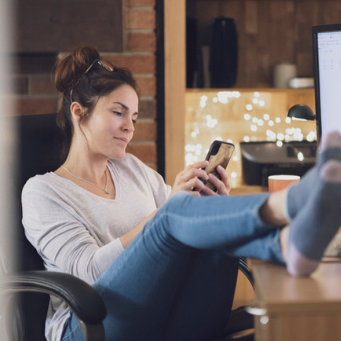 A micrologistics network has the benefits of improved responsiveness, greater agility, reduced delivery time, and reduced delivery costs. The re-thinking of an end-to-end logistics model with e-Grocery is greater than a me-too approach, and instead requires a high-level of integration and collaboration for a long-term strategy.
It's hard not to agree that Amazon understands its' customers well and success at putting them first. They also understand the importance of online grocery growth and revenue. The new grocery fulfilment is the fast track for omnichannel growth geared towards the omnichannel customer and profitability. An omnichannel customer (OC) is defined as first: choice (consumer convenience); and second: control (consumer demand) when buying through multiple channels and all stages, both physical and digital, including desktop, mobile, e-commerce, marketplaces, brick & mortar locations and many more. Since selling can now occur everywhere, by definition, the supply chain needs to service everywhere. And everything starts with smarter logistics. The transportation of goods and services to customers requires new levels of organization, dynamic processes and execution given both the increased complexity and scale of e-Grocery.
According to the market intelligence service firm International Data Corp. (IDC), micrologistics refers to using multiple, localized network nodes, such as smaller regional warehouses, with dark stores and inside existing retail infrastructure, dedicated micro-fulfilment centres (MFC), to position product closer to the end customer and rapidly fulfill demand.
There's no doubt that increasing the number of distribution nodes at the local level will cause supply chain complexity and costs to increase. This network approach positions a dynamic strategy with better inventory controls and more efficient productivity including metrics and data for best practices: best customers and customer groups, best product categories, best processes, best resource collaboration and consumer behavior. E-Grocers will have to make this move in order to respond to the complex requirements of fresh fulfilment, along with infinite shelf and omnichannel retailing, and to fulfill the growing demand for same-day delivery.
Moving grocery, with fresh food, food on demand and defined food categories such health/wellness, closer to the customer provides a variety of benefits to the grocer including:
Improved Responsiveness – Keeping the right fresh produce and product inventory at the right nodes in the network enable inventory strategies that can be more tailored to the specific profiles of a variety of customer markets and ensure the quality of fresh critical to the customer experience as well as data specific to understanding the customer first model.
Reduced Delivery Times – Rapid delivery time (logistics velocity) is no longer a nice to have, it's a requirement. Customers have come to expect in most cases with online ordering same day delivery process of groceries with Instacart and others. Rather than next-day delivery as a starting point, the management and planning objective should revolve around the newer goal with same-day processes. Otherwise you're trying not to be customer centric.
Reduced Delivery Costs – It becomes economically beneficial to keep inventory as close to the customer as possible to reduce the costs associated with shipping including presenting the customer with multiple delivery choices and flexibility: in-store (free), click & collect (express) including automated lockers, and at-home delivery (fee-based) access points.
Improved Product Category Management – A more dispersed series of inventory stocking locations in the network enables the e-Grocer to leverage product/geo location segmentation to improve the mix of product categories maintained in a variety of markets as well as metrics on consumer habits and spend. 
Flowpath Optimization –The implementation of a micrologistics network with MFC's introduces a greater number of potential sites from which to ship, therefore creating greater opportunities to optimize the product flow from distribution center to the customer while focusing on technology collaboration, both internally and externally, and resource optimization. 
The desired result is an interactive delivery process with real-time courier (transportation) management relative to the end-user (CX). The solution is a frictionless relationship between eGrocer, delivery agent(s) and consumer focused on the customer's lifetime spend and habits. This comprehensive strategy creates new processes to solve problems by better understanding the customer integrated with the delivery process (micrologistics) to define the most valued customers, their needs and sharing data across the networks. A well-defined and coherent network requires continuously evaluating the fulfilment approach and deeper consumer insights at the core of the model. Then simulating network performance in real-time, there's a strategic imperative to comprehensively map out distribution, the logistics network and last-mile access point costs.
Information sources:
https://www.linkedin.com/pulse/online-grocery-economics-dissected-jean-marc-francois/?trackingId=SPOtcU4o4BwkoX0%2BpfeA%2Bw%3D%3D
https://blog.milkman.it/en/the-unbearable-lightness-of-being-free-to-choose-your-delivery-post-purchase-too
https://www.buzzsprout.com/409489/1461493-bonus-1-customer-experience
https://www.supplychainquarterly.com/topics/Logistics/20150722-to-fulfill-increasing-customer-demands-go-small/