---
SIAL 2016
- April 13, 2016
SIAL  2016 – Innovation Unleashed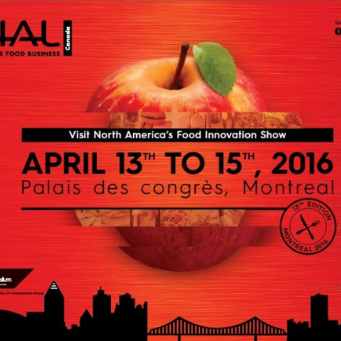 Both John Peirce and myself had the opportunity to attend SIAL 2016 in Montreal. Great venue to exchange ideas and learn about innovation.   As always the Palais des congrès de Montréal is the venue large enough to hold such an event.  Between participating in several of the session on E-commerce and walking the floor it was on opportunity to gain insight and innovation. 
Some the things we learned from the event.
E-commerce – A Rebirth
In Canada Grocery E-commerce is being reborn. 
There were early entrants into the market place.  From IGA Quebec, Thrifty Foods, The Country Grocery, SPUD to Stong's.  We are pleased to have had three of those as customers over that period of time.   By 2002 online groceries was in full swing in several regions of the country and those early entrants that were successful continue to develop and grow their business on a regional basis.  However for the next ten years there were very few new players entering the market.  Today that is changing with every major grocery store brand in Canada entering the online market place.
The trend I had not appreciated before were speciality foods and meal kits.  A new take on the inline restaurant, a package delivered to your door, through Canada Post each week with a unique recipe, ingredients sourced from the best farmer's markets and butcher.  A great take on Sunday dinner.
Olive Oil
Given Olive Oil was a theme of this years event I can't write an article on the event without paying mention to the great Olive Oil we were able to sample.  I say that as someone who grandfather as a farmer owned and operated olive groves in Portugal.  Spending summers on the farm gave me an appreciation of good olives.  I have to say, I was impressed with some of the products that are coming into the market.  Some good stuff.
Cryogenics
I use to work with Cryogenics in a past role I had.  Both liquid helium and nitrogen.  It was interesting to see the entry of cryogenics into the food space.  I have to say ice cream made it cryogenics is good, very good.